Parks in Hales Corners
The Village maintains two active recreation parks, Schoetz Park and Cobb Park. Schoetz Park is the home of Whitnall Youth Baseball. The Hale Summer Kitchen historical site is located within Cobb Park. The Village also maintains several park corridors along streams in the Village.
Two other parks are located within the Hales Corners area, Hales Corners Park and Whitnall Park, which are operated by Milwaukee County. Hales Corners Park is the home of the Hales Corners Pool, and the Boerner Botanical Gardens are located within Whitnall Park. For more details on the County parks, click here.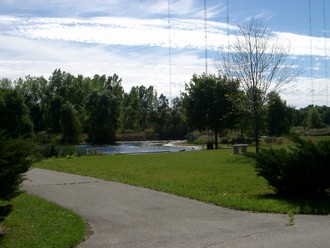 Schoetz Park