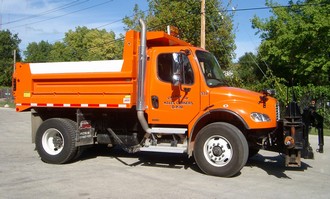 Department of Public Works
5635 S. New Berlin Road
Hales Corners, WI 53130
Fax: (414) 529-6179
Hours: Monday through Friday, 8:00 a.m. to 5:00 p.m.
The Public Works Department is responsible for the infrastructure of the Village. Staff members maintain streets, and ditches; maintain Village property, buildings, and equipment; plow our streets; maintain the Village's forestry and landscaping plans; and regulate, negotiate, and enforce waste contracts, in addition to many other activities.
The Department is staffed by a full-time Public Works Director, a full-time Foreman, a full-time Mechanic, two full-time Operators/ Laborers, and seasonal part-time help.
Click a link below for more details on these Public Works activities.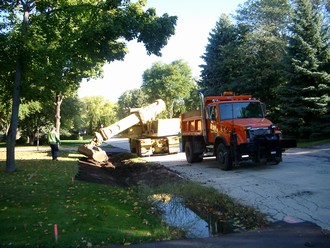 Street Light Outage
For street light outages please follow the link below:
http://www.we-energies.com/slo/streetlight_outage.htm
Enter in the cross streets and/or city and state. It will bring up dots representing street lights. Click on the dot representing the street light you would like to report a problem for and it can be submitted there.
Water Service Installation
Milwaukee Water Works provides water service to Hales Corners properties.
Requirements:
1)Obtain a Plumbing Permit from Hales Corners Building Inspection Department (see their page for permit copies)
2)Obtain a Water Permit through Milwaukee
3)Obtain an Outside Plumbing Permit through Milwaukee
***Milwaukee requires Type K Copper Piping***
Call Dave, the Milwaukee Inspector at 414-286-3311 for further details.