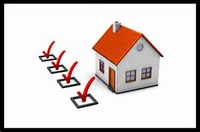 Village of Hales Corners Building Inspection
5635 S. New Berlin Road
Hales Corners, WI 53130
Permits Dept: (414) 529-6161
Schedule Inspections with Brian Juarez - Director of Inspection Services - Village of Greendale at
(414) 423-2100 ext 3107 or email at: [email protected]
Effective 2/1/20 the Village of Hales Corners has partnered with the Village of Greendale for building inspection and plan review services. Inspections must be scheduled at least 24 hours in advance. Note: Inspections will NOT be scheduled the same day. NO scheduling is done through the Village of Hales Corners Administration Office.
A property survey is preferred and may be required showing your property lines and existing construction. All existing structures must be noted on your application submittal. To view your Property Lines on the Milwaukee County Land Map, click here.
Note: To get your permit timely, submit a complete application. If it is not complete, your permit application will not be processed and the application will be returned to you.
Permit Issuance- Building, electric, HVAC, and plumbing permits no matter the job are never issued at the same time payment is made. When payment is made at the Village the permit has been submitted. Residential permits may take 3 to 5 business days to be issued after submittal. Read above note to eliminate delays. The contractor and/or home owner will be contacted by phone or email once the permit has been issued. At that time inspections may be scheduled and work may begin.
Plan Review has a 5 business days minimum for Residential and 10 business days for Commercial-please plan accordingly. The original paper copies of all permit and plan review application materials and payment must be mailed or dropped off at the Village Hall. You may send an electronic copy, however we are required to have paper copies in the files for record retention and the Village Hall will not print your information.
The Inspection Department issues permits and conducts inspections to protect the property and personal safety of property owners and their neighbors. It assures that necessary and appropriate standards are met regarding the quality and safety of new construction and improvements in the Village. The Village of Hales Corners is contracted with the Village of Greendale for Inspection Services. See below for permit information.
CODES:
FOR RESIDENTIAL BUILDING CODE REQUIREMENTS PLEASE REFERENCE THE UDC (WISCONSIN UNIFORM DWELLING CODE).
FOR COMMERCIAL REQUIREMENTS PLEASE REFERENCE THE CURRENT VERSION OF THE INTERNATIONAL BUILDING CODE.
Permits are required and may need Plan Commission approval (Plan Commission only meets once a month and 13 copies of submittals are required:
Fencing (See Fence Requirements tab)
Pools
Garages, sheds/accessory buildings, gazebos
Decks
Building Additions
Permits required with Inspector approval:
Interior remodels/ alterations
Siding
Re-roofing (2 layers allowed) (3 layers allowed with engineering report)-No final inspection required.
Replacing Building Signs
Culverts
Fireplaces
Demolition
Some sidewalks--call with questions
Foundation repairs such as reinforcements, restructuring, and drain tile work.
If you are removing walls and finishes, you must apply for a building permit and may need to provide calculations for beams, headers, etc.
Permits are not necessary for the following:
Gutters, trim, fascia, exterior soffits, downspouts, replacement windows/doors of the same size, storm door. Existing kitchen or bathroom cabinet replacements do not require a building permit (Plumbing and Electrical permits may apply). Driveways and sidewalks (on exclusively private property)- if a change in grade DPW needs to be notified. Replacing steps exactly as they are. Membrane of tar roofing.
Documents: